"If you don't like to read, you haven't found the right book." -J.K Rowling.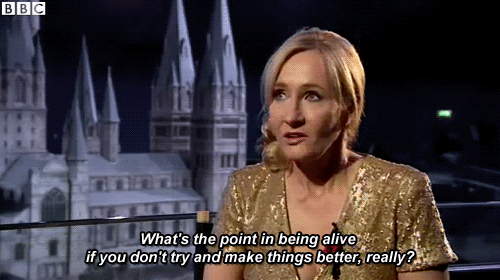 The amazing thing about books are the adventures you never knew existed. It really is the truth, self proclaimed non-readers just haven't found a worthy book. 

Finding the right book, for all of us, is the hard part. There are so many to choose from, but also, so many places now to find them. How do you find the right book?

Well for me, there are few options that don't require you to leave your house. I have a large family and with it comes many
responsibilities. I would love to escape to a book store, smell their intoxicating scent, while sipping a frappuccino. However, as many moms will tell you, finding the time is as much of an issue as toting the whole gang. Unless I am fortunate enough to have my loving mother in law (Hi, Barbara :) ) accept a week long visit with my crew, I'm not going anywhere that isn't a necessity.
So where do I get my reads? Although, I have been known to get some off Amazon, I am a regular purchaser of the book boxes by Pixie Forest Publishing. Each month they have a different themed box that has some amazing reads! There is always some fantastic swag that goes a long with it and I can honestly say I HAVE NEVER BEEN DISAPPOINTED in any of them! 

The authors included are mainly Indie authors from all different genres. There is something FOR EVERYONE in these boxes. They have kids boxes and a pet box for April, and my own kids have loved the past ones they received. When they see their package and open it, you would think it was Christmas morning! 
Unfortunately, for independent authors (indies), finding a way to promote yourself is limited when you don't have any resources other than yourself and a few social media sites. There are a lot of very talented indie authors out there and it's hard for us all to get recognition for what we do.
Pixie Forest Publishing is trying to change the way the world sees indie authors and help get them the circulation that they need. 

If you are looking for new reads, gift ideas for holidays, birthdays; or anything else book related, check out Pixie Forest Publishing's website and their book boxes. You can wrap the whole thing for someone, or keep what you want and gift the other items for those you love! The possibilities are endless. 

 
MOTHER'S DAY! 
May will be their mother's day box and YOU DON"T WANT TO MISS IT! I have sneak peeked at this box and I will be claiming one as MINE! Supplies are limited so follow their site or their Facebook page for when the new ones are released. Once they sell out, that's it for the month! (links are below for your convenience.)
 
 I have let you all know about this, and I hope you will give them a try! Be sure to say I sent you. Enjoy all the goodies that will come your way from choosing these wonderful treasures!!!

**Pictured is the new April pet box, and there will be a photo for the kid's box soon. Check out their website listed below for what is available in it!** 
 
~~Check out all of their links below!~~

~Pixie Forest Publishing loves the idea of spreading awareness of indie books and anthologies by offering book boxes! Almost all of the books are signed by the authors, who provide swag like bookmarks, candles, pens, necklaces, and more. PFP adds in their own unique swag that's centered around that month's theme as well! They offer up to five boxes of each theme every month. Some past themes include fantasy, horror, romance, kid's, and young adult. To-date they've sold nine different boxes!
~Upcoming themes include another fantasy box, a Mother's Day box, vacation themed, sci-fi, and dystopian. Boxes range from $30-$40 depending on the contents. Every box includes a $5 off coupon for a future box and a collectible snap-charm keyring.
~You can read the book blurbs every month and decide for yourself at https://pixieforestpublishing.com/book-boxes/ Miss a month? Don't worry! All the individual books are linked to Amazon on their website for a month following the box it appeared in, along with the author's information. Interested in being a part of a box? Email Jensen and Donise at contact @pixieforestpublishing.com to learn more and have a chance at being a featured book box author, poet, or fellow publisher. Want to stay up to date with all thing Pixie Forest? Join their newsletter and check them out across social media:

~If you are an author and would like to be featured in PFP book boxes please contact Author Jensen Reed at: Authorjensenreed@gmail.com 

Facebook page: https://www.facebook.com/pixieforestpub/
Become a groupie for special prizes, head start on contests, and more! https://www.facebook.com/groups/pixieforestpubgroupies/
Newsletter: https://mailchi.mp/ca46b4fb6c15/pfpnewsletter
Instagram: www.instagram.com/pixieforestpub
Pinterest: https://www.pinterest.com/pixieforestpublishing/
Twitter: www.twitter.com/pixieforestpub
MeWe: https://mewe.com/page/5c17e900d232df0d3b92733d

 



Please reload