Interview with Jensen Reed
Today I am talking with the lovely Jensen Reed. A mother, wife, and amazing author, Jensen has worked hard to be a mentor and shining star in the writing world. Read along as I talk with the co-owner of Pixie Forest Publishing and Writing Bad Admin. Let's begin! 
MWS: Hello, Jensen, how is your day going?
JR: Howdy, it's going well. Spending it writing!
MWS: Awesome productivity! First let's talk about Pixie Forest Publishing. How did it start?
JR: Donise and I were in an anthology together, Full Metal Horror, and just started talking about publishing and writing in general. We both had toyed with the idea of doing anthologies and decided to team up! PFP will be one on April 25th 
*MWS: That's exciting! Do you have any special plans for the anniversary?
JR: We are going to plan a big giveaway event for the birthday.
 
 MWS: I look forward to that!Tell me about the books PFP has published so far?
JR: Love Dust is a multi-genre anthology comprised of 12 love stories. There are ghosts, time travel, wars, amnesia, fairies, and so much more. 
Magical Reality is a modern fantasy anthology with 13 stories. All the stories have major themes of magic or fantasy, but set in our modern day world. 
 MWS: What does PFP have coming up?
JR: We have two open calls for submissions right now. The first is an open-end anthology titled Across A Decade, and will consist of stories and poems from minors ages 8-18. We have about 20 submissions so far and are blown away by the talent we are receiving!
The second is open to anyone. At Death's Door has the theme of death, dying, and anything in between. We have 50 submissions so far and those close on April 1st. We are really excited for this anthology and we're hoping to make it bigger than the other two.
MWS: That sounds so exciting! One of my favorite things are the amazing PFP Book Boxes. For those who don't know about them, can you tell everyone a little about them?
JR: We needed another way to bring in funds and I had the idea to do book boxes. But rather than buying super known and popular books like you'll find in most subscription boxes, we wanted to support our writing community. So our book boxes are all indie authors (or ones published through an independent publishing house) and anthologies. We also offer them monthly instead of as a subscription, so you can always pick and choose which theme you'll like. We include the book's blurb on our website too.
We encourage our contributors to include swag and market themselves, and we always include something of our own. We've done magnets, pencils, silicone bracelets. Right now we have key chains with snap charms that we have turned into a "collect four charms and you get a swag pack". We include a new charm in each box.
The book boxes are SO much fun and we've met some truly amazing authors through this. We feature the contributing authors on our website and across all social media platforms as well as my own blog and Donise's newsletter. We try to encourage our readers/followers to interact and follow them.
MWS: What are the new themes coming up?
JR: March's fantasy boxes are all gone except for one. April we will have two boxes: A Kid's box (Picture books up to middle grade fiction) and a Pawesome box (Books that feature an animal as the main character). We have a LOT of swag for these.
May we will be doing two boxes again. A Mother's Day box, (contents to be decided) and another fantasy box.
June we have a vacation/sea themed box. The Salty Tales anthology will be included.
And July is going to be a sci-fi theme.
We are hoping to do dystopian in August and are open to suggestions past that. 
MWS: How many short stories have you had published? Which would you say is your favorite?
JR: I have eight currently out and available, with at least three more upcoming soon this year. My favorite? Hmm. That's hard. They vary in genre so much so it's hard to compare them. I think I would have to say my story in The Flat Water Rises: An Anthology of Short Fiction by Emerging Nebraska Writer. It's titled "I See Your Monsters" and was inspired by a little doodle I did of a figure with a cloak and a sword. It's about a father reading a bedtime story to his terminally ill daughter, and has made almost everyone I know who has read it cry.
*MWS: LOL. Do you enjoy making readers cry? 
*JR:  Yes, yes I do. It means I've evoked emotion in them and I consider that a success.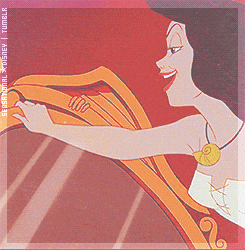 MWS: Lol! What are your favorite genres to read?
JR: I love fantasy and zombies/dystopian. Lately I'm really into YA too. 
MWS: What about a least favorite?
JR: Romance. I am always disappointed with the ones I've tried. I have read some amazing fanfiction though haha.
MWS: What would you say is your favorite genre to write?
JR: Fantasy or horror. 
MWS: What do you like about writing fantasy and horror as opposed to other genres?
JR: I like the possibilities that come with fantasy. I can evoke more emotion with horror than with others, I think. Plus I like magic, zombies, and creepy monsters.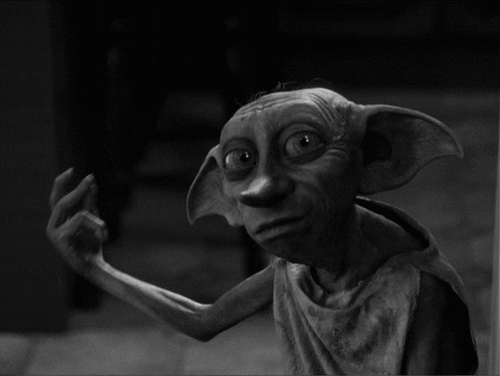 MWS: Writing Bad and its sister Writing Bad Promotions, has brought a lot of writers together. Did you expect it to be as popular as it is?
JR: I hopped on that bandwagon when it was just three months old. It already had over 1k members by then, and with the admin team we had at that time it exploded. It honestly helped me get to where I am today. I never wrote short stories or responded to prompts before joining, and it was another member of WB that sought out my short story Pancake Spiders and wanted to publish it. I also edited and published my first book through them, Shards of Survival. It's an anthology of survival stories from vampires to zombies to scorching suns. Only eight stories, only .99
We began WBP in February of 2018. I was sick of all the promo groups being solid like for like posts. I knew we would be able to push engagement vs empty likes, and have it nice and tidy. It's a trial and error process though, we are still learning what works and what doesn't.
MWS: Most people view authors as being rivals, but that isn't the case with Writing Bad is it? The majority seems to be supportive of one another. More of a community instead of a competition. Do you see a lot of the writing community being as helpful outside of WB?
JR: We really push in WB to guide others and to be kind. You can be constructive without being an asshole.
I am grateful to have met countless authors who are more than willing to help others out. It's one of the biggest things I'VE learned in the last couple years. You have to give support in order to get it. Especially with author pages and social media. Don't be an empty like that boosts those numbers. Boost the person's engagement with likes and comments and shares. Show them that YOU SEE THEM, and they'll see you. I've built up three pages on that principal. It works, it just takes work.
MWS: What is something you are working on?
JR: I am attempting to write an apocalyptic sci-fi novella titled This Is Stupid. I'm hoping to publish it this summer. I need a break from my main WIP The Refuge Series, which is a four book zombie apocalypse story.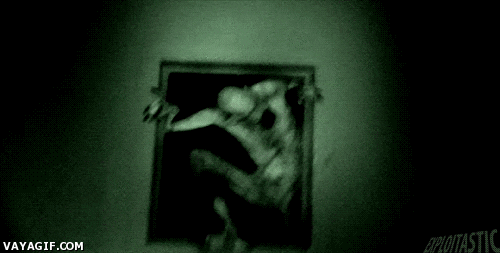 MWS: What are you reading?
JR: Nightvision Twilight Shadows by C.H. Knyght. It's a book from the March fantasy box. I try to read and review all the book box books each month.
MWS: If you could choose a favorite character from any book in the world to interview, who would it be, and why?
JR: Because I have some of the Supernatural books, I'm going to say Dean Winchester. I feel like I know the character SO well and I just want to talk to him. To meet him. Maybe hug him. I have a feeling it would be different than the hug I got from Jensen Ackles. ;)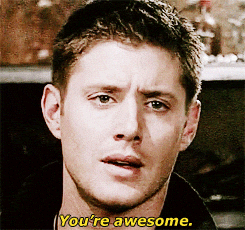 MWS: What is something you are waiting on to read that you are excited about?
JR: Books two and three of Jennifer Ridge's Between Worlds series. I read the first for the March book box and loved it! So I reached out to order my own signed copy and she gave me a deal on all three books. I have one of the first print copies of book three!
MWS: What would you like to see for yourself in the next 5 years?
JR: A multi-published author with at least half of the Refuge series published and super popular. A couple of my other stories published too. That would be amazing. I don't care about the money from writing, I just want people to love the characters as much as I do.
MWS: That would be amazing and I hope that all comes to pass! Thank you, Jensen! I enjoyed our talk and look forward to doing it again in the future!
JR: Thank you, dollface. You're awesome!

~Happy Reading, even if you aren't reading me.~
~You can find Jensen's bio andmore  links on the front page of this website, The Seller Spotlight.~ 

Find her at PFP or join Writing Bad! 



Please reload