Interview with Katherine Brown
After a long day I find that there is nothing more relaxing than settling down on a chilly day with a steamy cup of cocoa, a cozy mystery, and a fluffy blanket. Except maybe trading the fluffy blanket for a hot bubble bath, and the cocoa for wine, but that's a different kind of day. Mysteries are a genre close to my heart as I grew up with the stories of Miss Marple, Sherlock Holmes, Nancy Drew, and The Hardy Boys. The TV always seemed to land on Columbo or Murder, She wrote, so when I saw this book my heart did a little flutter. I don't see this genre as much as others and I jumped at the chance to read it. I couldn't have picked a more perfect one. It had everything I could ever want in a cozy mystery, including the snacks. WARNING: This book will make you want to munch so please stock up on healthy snacks if you can before you read it, lol. I had to have a sit down with the book's author, also the second winner of my Sunday Share Day posts. (two more will be chosen in April.) Grab a cookie, or some other baked goodie, and join me for an Ooey Gooey talk with Katherine Brown. Rest, Relax, Run for Your Life
Piper and Samantha are in heaven. Well, close. After winning a contest to raise the most money for human trafficking awareness and prevention, Piper and Sam are rewarded with a long weekend at the O Heavenly Day Spa. When mysterious notes start appearing everywhere, things get uncomfortable. When spa treatments go awry it is starting to get dangerous. A threatening message in Piper's closet convinces Piper and Sam that they have to find out who is behind all of these disasters before someone gets hurt. Is it Broussard the stuffy concierge? Gladys, the sweet old lady who decided to join them for the weekend? When the smoke alarms go off and the spa erupts into panic, the chaos separates the friends and Piper stumbles into trouble. Will her friends be able to help her in time?
MWS: Hello Katherine! Or should I call you Kate?
KB: Katherine is fine! MWS: Before we get to your book, I would like to get to know YOU a little more. Can I ask you some personal questions? KB: Yes absolutely.
MWS: Where did you grow up? KB: I grew up in a small community called New York Texas. It is a small country area.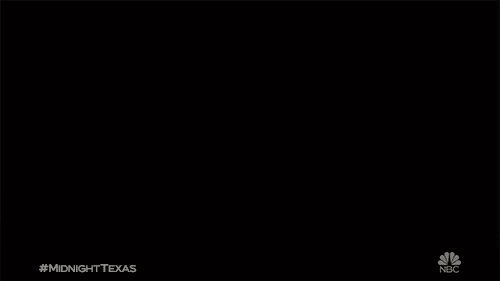 MWS: Do you still live there? KB: I do! I am not a city girl and I love the area. My husband and I have seven acres of land that is not far from the home I grew up in. MWS: Wow! That sounds amazing! Do you have farm animals or crops? KB: We don't, mostly because I'm low maintenance and animals are not lol. We are thinking of trying a few veggies or small garden this year. So far, my only successful plant has been rosemary.
MWS: I understand the animals. That would be a lot of work. Do you have children? KB: We have a daughter, my stepdaughter technically, who is 10 and lives full time with us. She is very outgoing, outspoken, and a voracious reader as well. MWS: I bet she is lovely. That is wonderful that she loves to read as well! What were some of the authors you enjoyed growing up? KB: Carolyn Keene, Lois Gladys Leppard, and Brian Jacques were a few whose series I devoured growing up. MWS: What is your favorite genre to read? KB: Ugh! So hard...lol. I have to say, I think it is a tie between Historical Fiction and Cozy Mystery (from the mundane to paranormal cozies).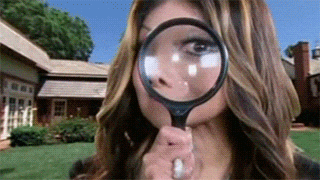 MWS: Mysteries are one of my favorites also! Have you always wanted to be a writer? KB: Yes. I used to write tiny stories and staple them together as a kid in elementary school. As a teen I wrote poetry and even signed up to get lots of free brochures from publishing companies in the mail, but they all wanted me to pay them to publish anything and I had no money. MWS: Sounds like a vanity press. Eek! Let's get into your book; Rest, Relax, Run for Your Life. I chose it for my love of mysteries, and I was pleasantly surprised to see one. I will tell you, I enjoyed this book very much. This book, for me, had a modern day Nancy Drew feel to it. I would even say it reminded me of a YA version of Murder, She Wrote. I was very pleased with it. Were you a fan of either of those? KB: Thank you so much Melissa! It brings me joy to know that you enjoyed the book. Yes. I read so many Nancy Drew Mysteries and to this day when I find them at half price book stores or resale shops I still pick up one every once in awhile. I take it as a great compliment that my story reminded you a little of those. For Murder She Wrote, I have watched a few episodes but I had never read the books. MWS: I have the entire Nancy Drew collection, starting from book 1 back in the 1950's. I've been collecting since I was 10, lol. The main characters own a bakery and I must admit, it made me hungry at times.